My new cd will be a double cd: Bach's (cello) suites on 6 different historic saxophones
I am finished composing on the Dijkdrift opera. Here's a trailer. Premiere on May 26th.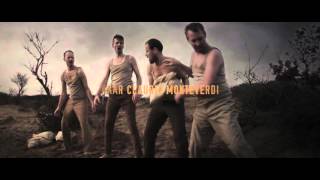 I have finished my first draft of the Calefax & Silbersee project Dijkdrift, for which I have been granted the honor to write new music. The text is by Jibbe Willems, and my composition is inspired by Claudio Monteverdi's Vespro della beata virgine. The music was rehearsed last week by the 13 people cast. In the upcoming month I will add small pieces and revise a few scenes.